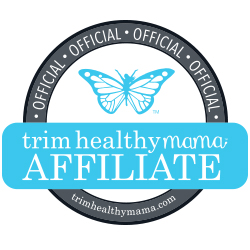 Welcome! I am so thrilled to share with you some of my favorite THM products! You can click on my image above to shop the Trim Healthy Mama store or anywhere I have the name THM or Trim Healthy Mama highlighted throughout this post! Thank you for shopping through my affiliate link and supporting my blog and the THM lifestyle!
For my recipes, I ALWAYS use the Trim Healthy Mama Super Sweet Blend or the Gentle Sweet. These are my favorite sweeteners by far. I know they are not the least expensive on the market, but from my personal experience, although they may have an initial larger investment, I use less, and it tastes better, so in my book that balances out quite well for the slight extra cost!
I will add, I use Super Sweet more often than Gentle Sweet, but I keep both on hand, since there are some sweet treats I do prefer to use the Gentle Sweet! Remember to be cautious of your doggy family members! Xylitol is toxic to them! Thankfully THM was considerate of your furry friend too and came out with a xylitol free version!!
Isn't that fabulous? It's also wonderful for those on plan who don't tolerate xylitol very well. Some people find it does not agree with their tummies. So this is a nice option for you too!
I do not use the Baking Blend since it has almonds and I am unable to eat them, I make Runamok Mama's Quick Mix version and sub in flax meal instead! However, I do use this on occasion for my husband for muffins and cakes in a mug for a quick treat for him! He loves them!!
This is THE STUFF!!! I love this stuff! I always keep collagen on hand like I keep the sweeteners on hand! Those are my top three items no doubt! Since I am unable to have the Whey Protein Isolate, due to sensitivities, I use this instead! This product easily subs in everywhere the whey is called for. A great dairy free sub for those of us who are sensitive!
Love my gluccie! This thickens sauces, make some yummy slim belly jelly, puddings and helps create fabulous fuel pull recipes! I will tell you, if you have a THM friend, buy one bag and SHARE! This amount will last you a very very long time!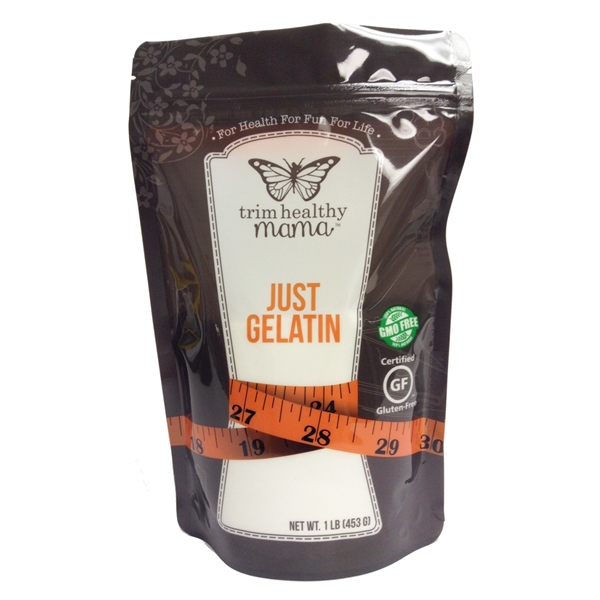 GELATIN!! This is just so good for you! Gut healing, good for joints etc! Makes a great egg sub and I use it in several of my recipes! Such as Watermelon Gelatin Dessert , Just Like Grandmas Rolls, and my favorite, Chocolate Chip Cookie Bars!!!
MCT – super burning fuel!! This is such a fabulous addition to the THM diet! My husband is sure to add it to his coffee every morning! It adds a luxurious creaminess when blended in and adds some super food fuel to your day!
This little product right here, THM Oat Fiber, is an essential if you are making your own blend, and makes a great addition to other baked goods, especially when baking egg free!
I want to happy dance over this particular product!! WOO HOO!! I love LoVe LOVE the THM Noodles! They are seriously one of my favorites outside of sweeteners! The addition of the oat fiber has given them a better mouth feel and texture! They hit it out of the park with these ones! Here's a tip, when I am rinsing my THM Noodles (always rinse well prior to use), I take my clean kitchen shears and I cut them a bit shorter. A couple of quick snips and they are a shorter length and for me, gives a more real noodle feel.
What's on your wish list?? Mine? The new milk chocolate bars! Prior to my THM journey I was a complete milk chocolate fan. I felt dark was just not sweet enough. Over time, after detoxing from sugar, I learned that I could sincerely enjoy dark chocolate. However, I do miss my luscious milk chocolate every now and then. So, in my next purchase I am definitely trying a few of these!!
Share with me some of your favorites? What products do you own but aren't sure how to use? I would be happy to help you link up some recipes to use up your great products!!
With Joy – Tina 🙂